The Infant care and Pre-School programs at Great Beginnings of Sugar Hill provide age-appropriate childcare and play time for all children from 6 weeks of age through 4 years. Our early childhood education center specializes in childcare and preschool environments with low child to teacher ratios and activities that are appropriate for all learning styles. Our infant rooms also focus on low baby to teacher ratios to ensure the safety and security of your child in an environment that is both nurturing and stimulating. We understand that proper development in your child's first years is crucial to long-term social and educational success. Our programs are designed to maximize the educational impact of their time at our center, while providing a nurturing play and social system at the same time.
We design our early childhood education programs to ensure that Preschoolers gain valuable life and language skills as they make new friends with a diverse population of kids from Sugar Hill, Buford, Cumming and Suwanee. Day care at Great Beginnings offers a whole new world to your developing child and allows them to explore a multitude of fun and educational centers in our classrooms. Daily curriculum varies but routinely includes:
Manipulatives to help develop small motor skills.
Outside Activities to help develop gross motor skills and social development.
Art, Math and Science activities to stimulate cognitive learning in developing young minds.
Home Living and Dramatic Play for social development skills.
Music and Movement activities for auditory development and physical coordination.
Our loving and certified caregivers create a nurturing developmental environment for all of our children at Great Beginnings. We put great emphasis on developing a safe and accepting community of children and caregivers from all over Georgia. WE LOVE OUR KIDS AT GREAT BEGINNINGS!!!
For information on our Pre-K programs, Click Here,
Infant | Pre-school
received
4.5

stars out of

5

based on

6

reviews on Yelp.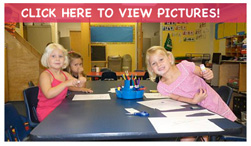 Seeing is Believing!
Click here to take a look for yourself and see what our pre-k is all about!
For more information on the Georgia Pre-K Program, please visit the Bright from the Start Website at http://decal.ga.gov/.
contact us